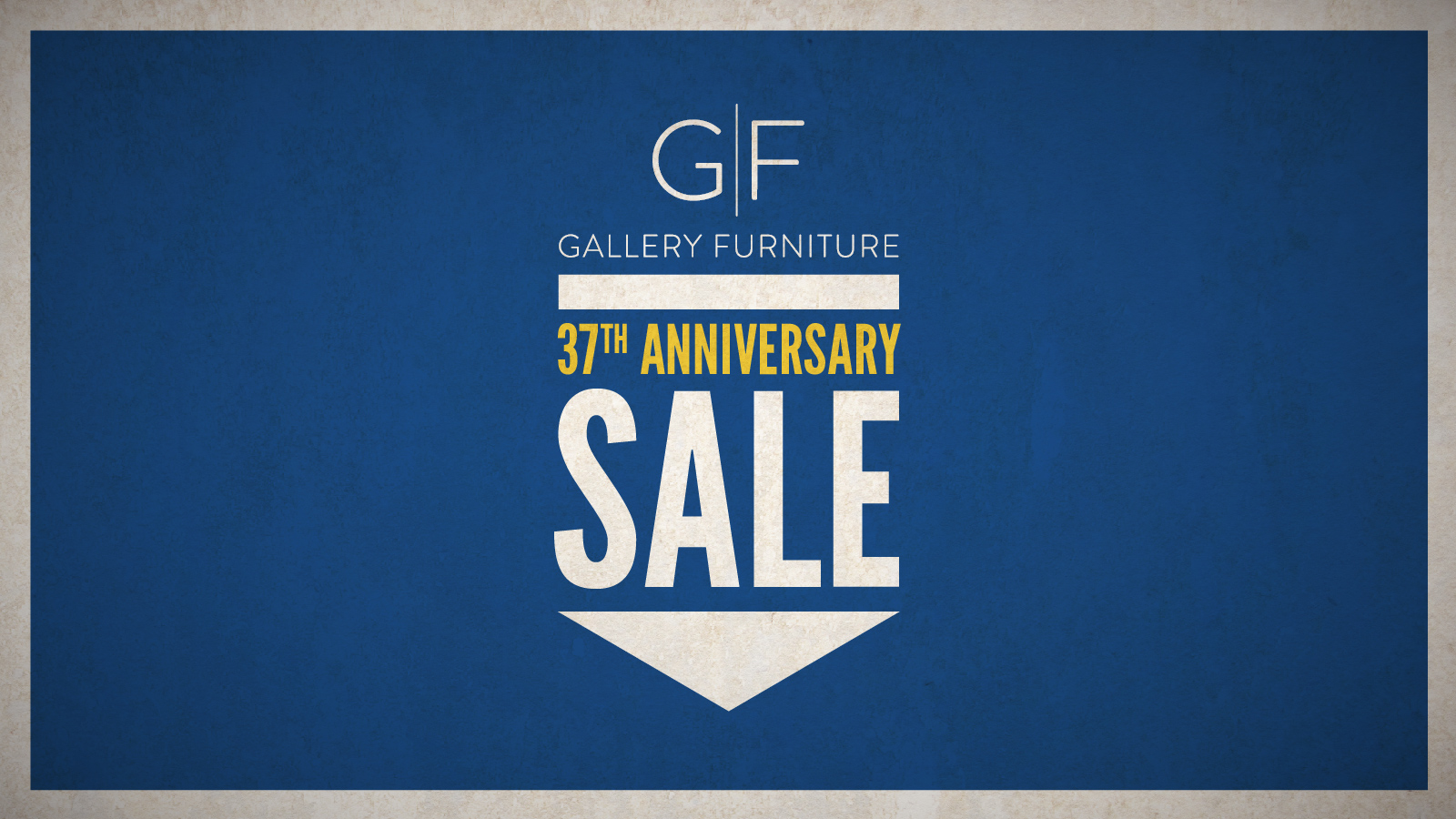 Ever since the very first day that Gallery Furniture opened its doors, our goal has been to SAVE YOU MONEY! 37 years later, we're continuing that tradition with our incredible 37th Anniversary Sale!
Check out our markdowns, as much as 40%, 50%, and 60% throughout our stores! We have brand-new, Made in America, solid wood furniture, and SO MUCH MORE, all ready to brighten and enrich your cherished home! And, thanks to our unbeatable, top-notch, same-day delivery team, you can start enjoying your purchases TODAY!
When you buy from Gallery Furniture, you can rest secure, knowing that your purchase helps Gallery Furniture and Mattress Mack give back to HOUSTON! Thanks to your decades of support, Gallery Furniture has been able to serve our community with our Christmas Giveaways, with our ability to transform our beautiful showrooms into much-needed shelters during times of great need, and with our everyday support of nurses, veterans, teachers, and many other unsung heroes of our great city.
We can't do it without YOU, and that's why we're thanking our supporters with amazing deals, breathtaking bargains, and unbelievable savings! We're giving a great big THANK YOU to Houston and the surrounding areas, and we'd love to see you TODAY! May God Bless us all!
Plus, learn how you can take home FREE home decor accessories from Gallery Furniture at https://www.galleryfurniture.com/anniversary-accessory-promotion with our Free Accessories Promotion!