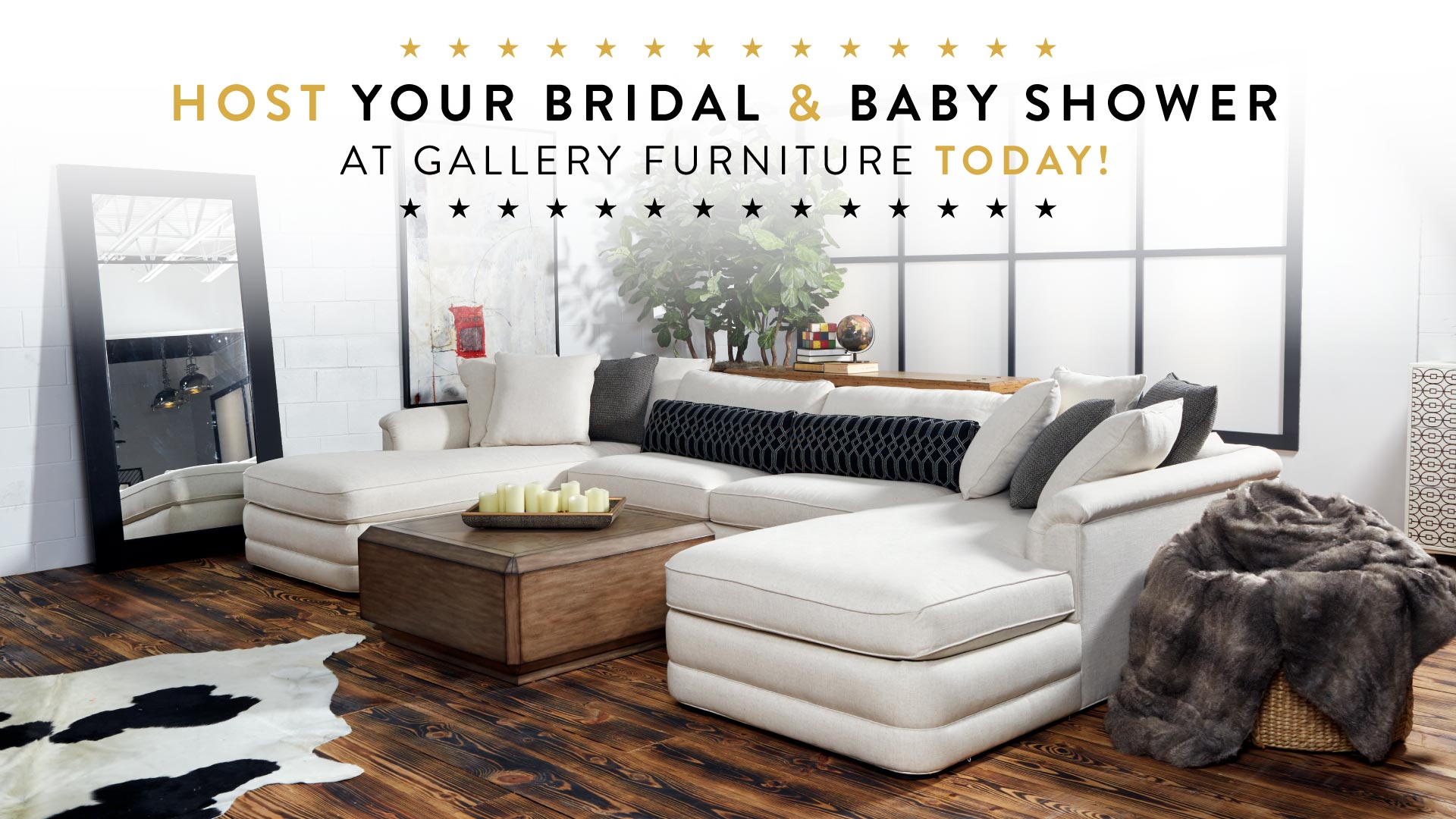 Not only can you choose from the best selection of quality furniture in Houston when shopping at Gallery Furniture, but you can also now choose to celebrate your baby shower, wedding shower and more right here at our 6006 N. Freeway or 7227 W. Grand Parkway South GF locations!
We are currently offering beautiful, comfortable and private rooms with complimentary food and non-alcoholic beverages provided where you can spend quality time with your loved ones celebrating some of life's greatest milestones!
Please complete the form below to book your private room! Once you have submitted your request to book a room with us, we will contact you to confirm your booking. If the date/time/location that you have requested is unavailable, we will also contact you to propose alternate date/time/location options which are available.
We look forward to hosting you and your party here at Gallery Furniture! Thank you!