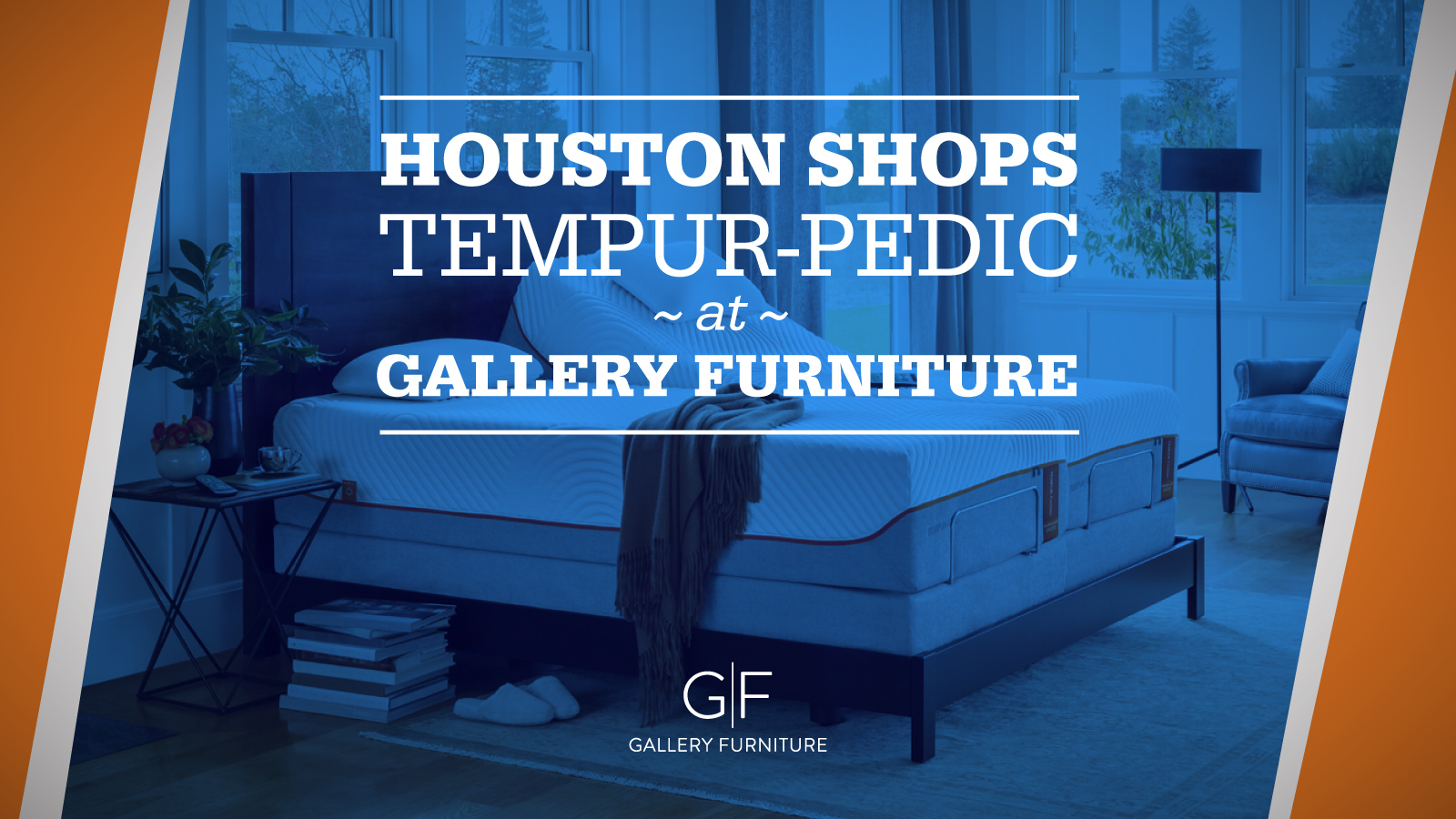 Tempur-Pedic is the world's most recommended sleep set, and Gallery Furniture has Houston's largest selection of in-stock Tempur-Pedic sleep sets! Why buy from anywhere other than Gallery Furniture? Our guaranteed low prices, our comprehensive selection, and our amazing sleep experts make us the best choice in Houston, and we'll have you driving home happy, ready to get the best sleep of your life!
And you can rest secure in the knowledge that your purchase of a Tempur-Pedic from Gallery Furniture will enrich your cherished home, while also having a direct impact on our community. Many of us know that buying Made in America products means you're providing crucial support to our great country, but when you buy from Gallery Furniture, your purchase helps Gallery Furniture and Mattress Mack give back to HOUSTON!
It's all possible because of YOUR support – not only our Christmas Giveaways, our Blood Drives, and our ability to transform our beautiful showrooms into much-needed shelters during times of great need, but also our everyday support of nurses, veterans, teachers, hospitals, schools, health organizations, and many other unsung heroes of our incredible Houston community. Your support of Gallery Furniture is an investment in our community and in all the people who make this city truly great, and your purchase of a Tempur-Pedic mattress is an investment in your sleep, in your health, in your family, and in YOU!
What's more, thanks to Mack's Win It All 2.018 deal, when you buy a Tempur-Pedic mattress or mattress box set valued at $3,000 or higher, and if Astros win this year, then your Tempur-Pedic is FREE FREE FREE! Learn more here: https://www.galleryfurniture.com/win-it-all-2018
Come in and speak with a sleep expert about your Tempur-Pedic mattress TODAY, and our top-notch delivery team will proudly set it up in your home with our famous, five-star, same-day service! Come in TODAY, and start sleeping better and living better TONIGHT!