Gallery Furniture Sofa Guide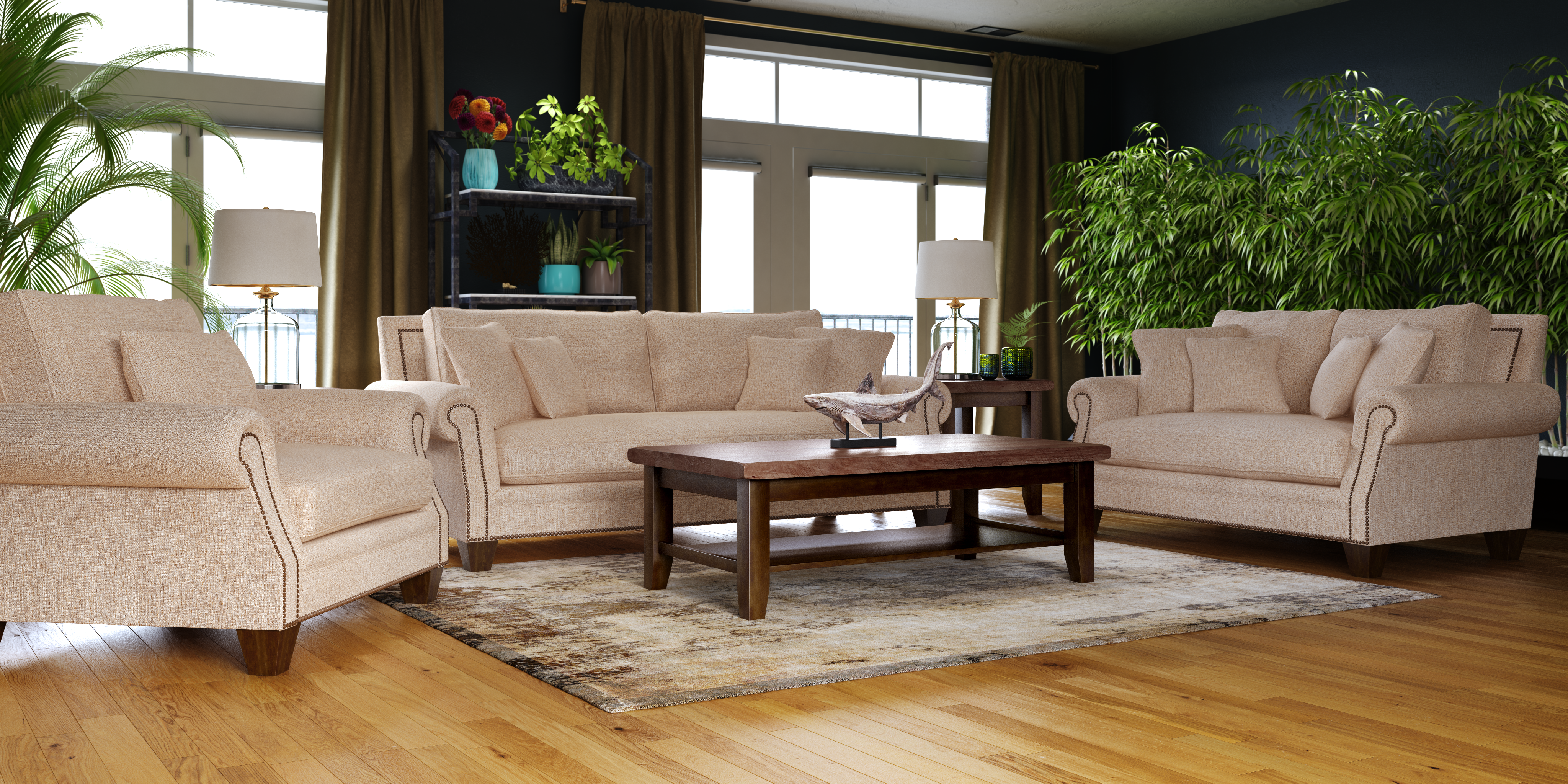 GUIDE TO SOFAS AT GALLERY FURNITURE
When you choose to shop sofas at Gallery Furniture, you are given the convenience of variety, as we offer many different sofa styles and configurations to suit the needs of your home. Whether you're looking to invest in a rustic leather sofa or an ultra plush microfiber sofa, Gallery Furniture is ready to provide you with the style and level of comfort your family needs.​
Size/Space
Size:
Standard sized sofas range from six to eight feet in length and thirty-two to forty inches deep. Small sofas, like loveseats, will measure closer to four to six feet long and twenty-eight to thirty inches deep.
Shape:
Before introducing a new sofa into your home, make sure to arrange your existing furniture in their permanent places, and then measure the leftover space where you sofa will go. Next, make sure you know the measurements of your sofa. Ideally, you will be able to leave thirty inches clearance in front of your sofa to give plenty of space for moving about the room. Additionally, make sure your sofa is proportionate to the size of the room.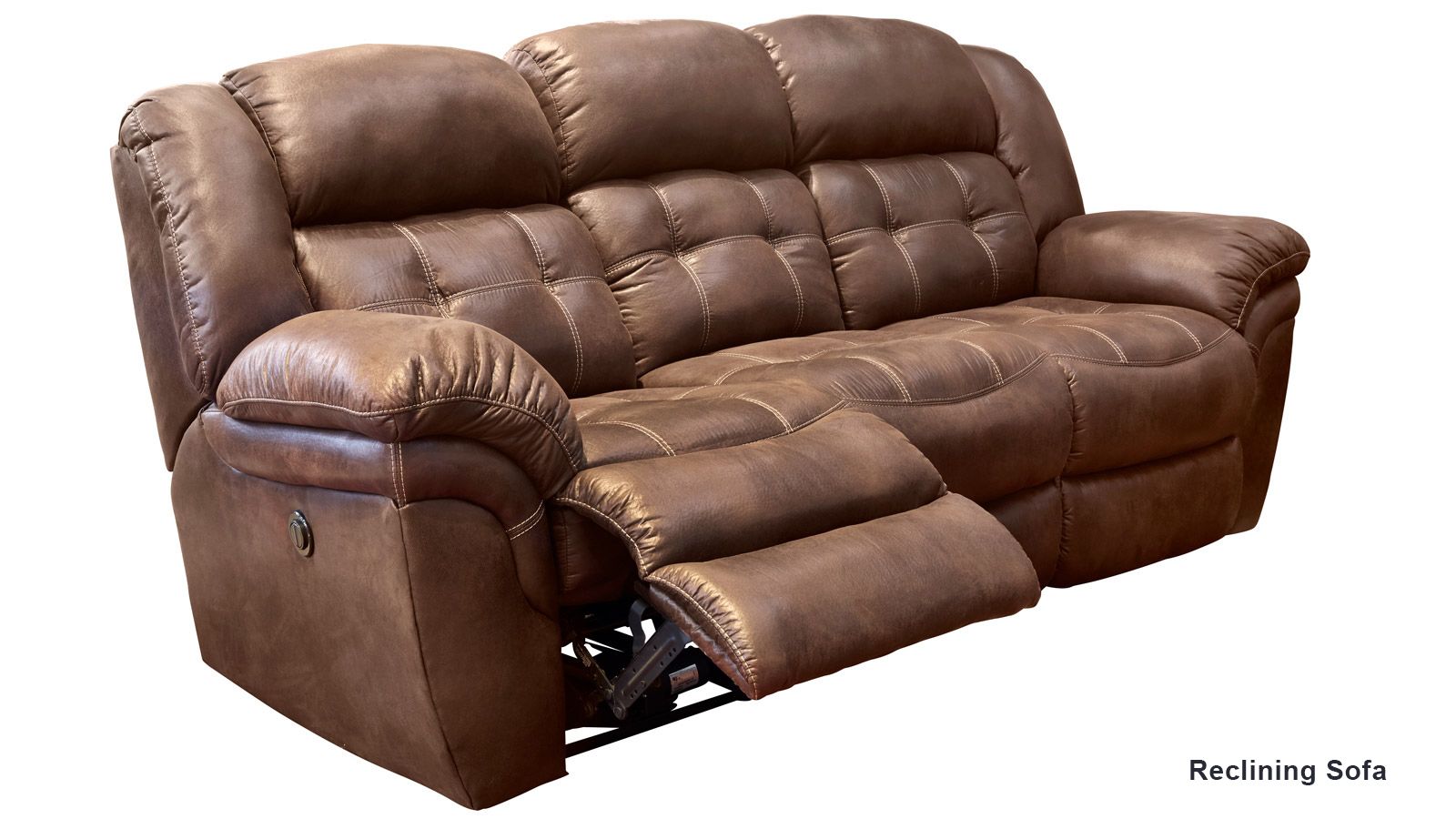 Style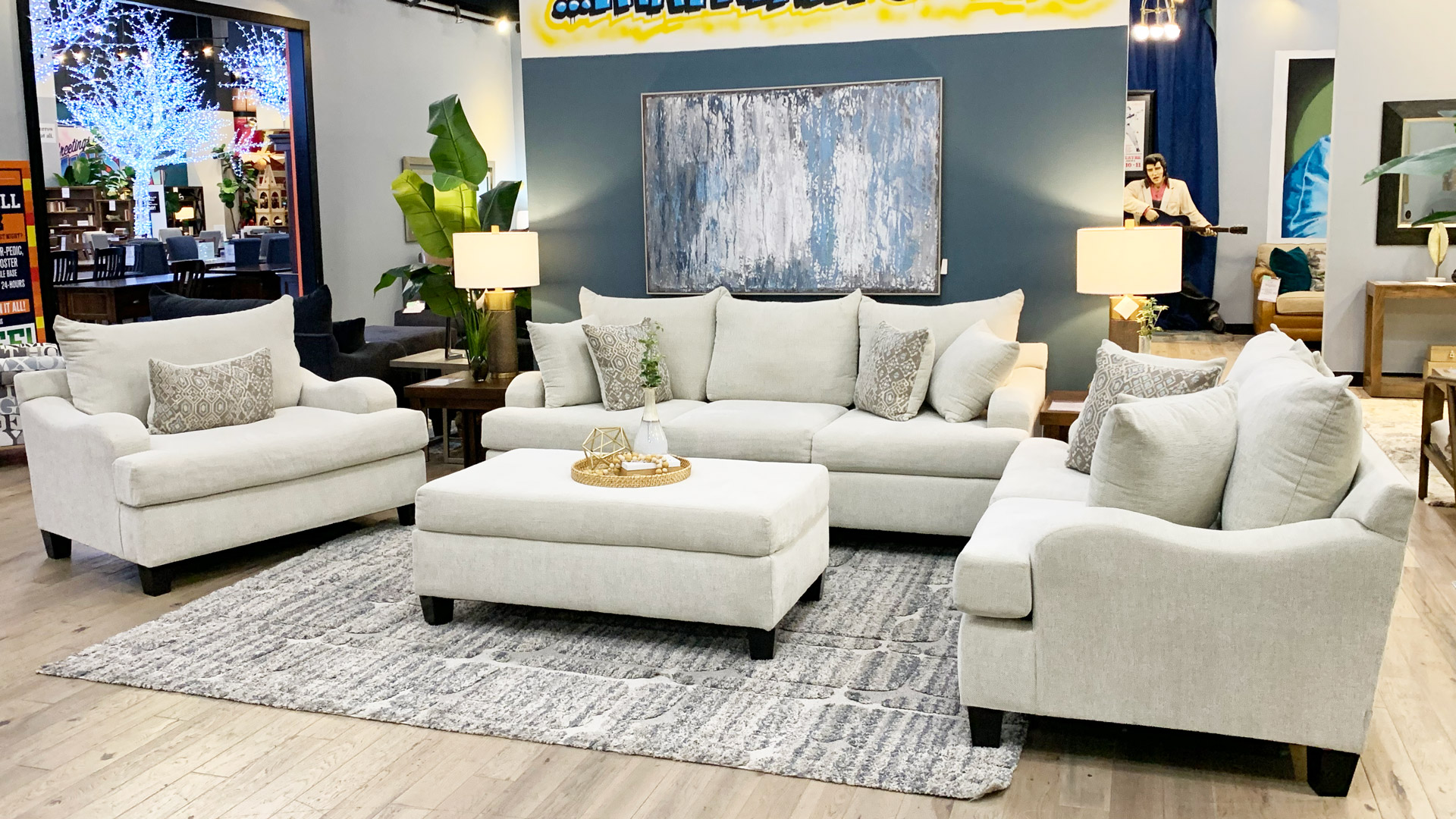 Traditional Style Sofas: Traditional style sofas are usually designed using luxurious upholsteries, dark wood frames, such as rich cherry or maple wood, bun feet, arched backs and ornate patterns. These sofas can be considered somewhat formal and will provide your space with a stately elegance that will remain on trend for years to come.
Contemporary Style Sofas: Contemporary sofa styles take a minimalist approach to design using clean, simple lines and neutral color palettes. These sofas will usually have square edges and no frills, allowing you to easily decorate around the with your favorite art pics and decor accessories.
Transitional Style Sofas: Transitional style sofas combine the style elements of traditional and contemporary sofas to create a versatile design that can be incorporated into many different decor schemes. This adaptable sofa style uses the classic lines of traditional sofas, but without the ornate design elements. Avoiding overly angular shapes and bright color palettes, transitional sofas are usually less bold than contemporary sofas.
Sleeper Sofas: Sleeper sofas come in a variety of styles, including futons, daybeds and pull-out sofas. Gallery Furniture offers a great selection of pull-out sleeper sofas that allow you or your guests to relax vertically on the sofa during the day and enjoy restorative sleep on the pull-out mattress at night.
Reclining Sofa: Reclining sofas offer the comfort of a traditional sofa with the added benefit of a manual or power reclining mechanism. These sofas usually fit best with a casual decor scheme or in your home theater room.
Design
Back Design:
High Back Design: Sofas with a high back design will provide optimal back support. This type of back is usually found on traditional style sofas.
Low Back Design: If you prioritize style over comfort, a low back sofa design is a great option for you. Low back sofa designs offer less back support, but will dress up your space with their sleek and modern aesthetic.
Back Cushion Type:
Loose Back Cushions: Loose back cushions can be removed from your sofa and are usually the most comfortable of all sofa back cushion types. However, loose back cushions offer the least back support when compared to other sofa back types.
Standard Back Cushions: Partially or fully attached to the back of your sofa, standard back cushions cannot be removed and usually offer less padding than loose back cushions.
Tight Back Cushions: If you're looking for a sleek and polished sofa design, a sofa with tight back cushions is a great option. This type of sofa back will generally require additional pillows or cushions for optimal comfort.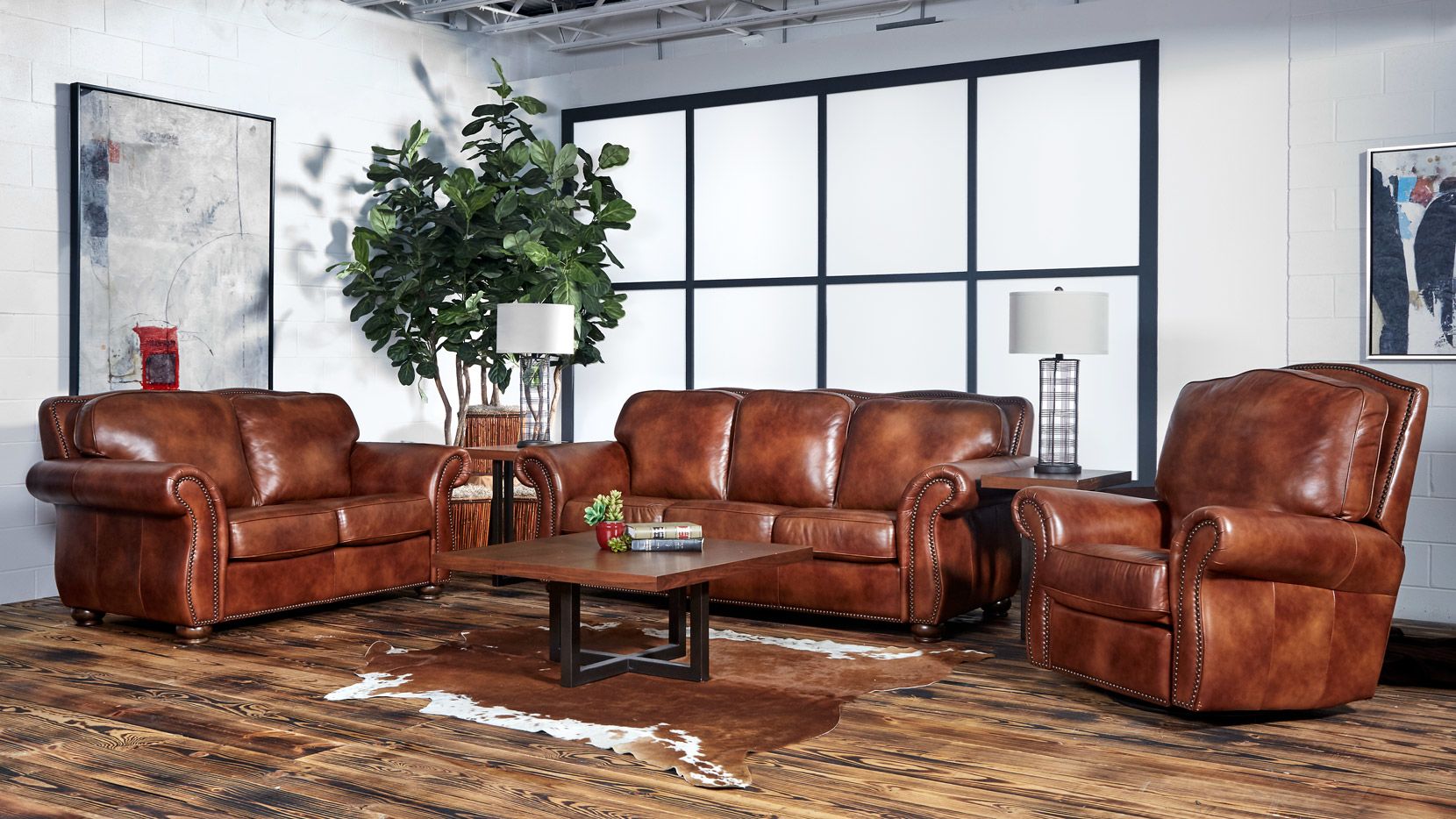 Arm Type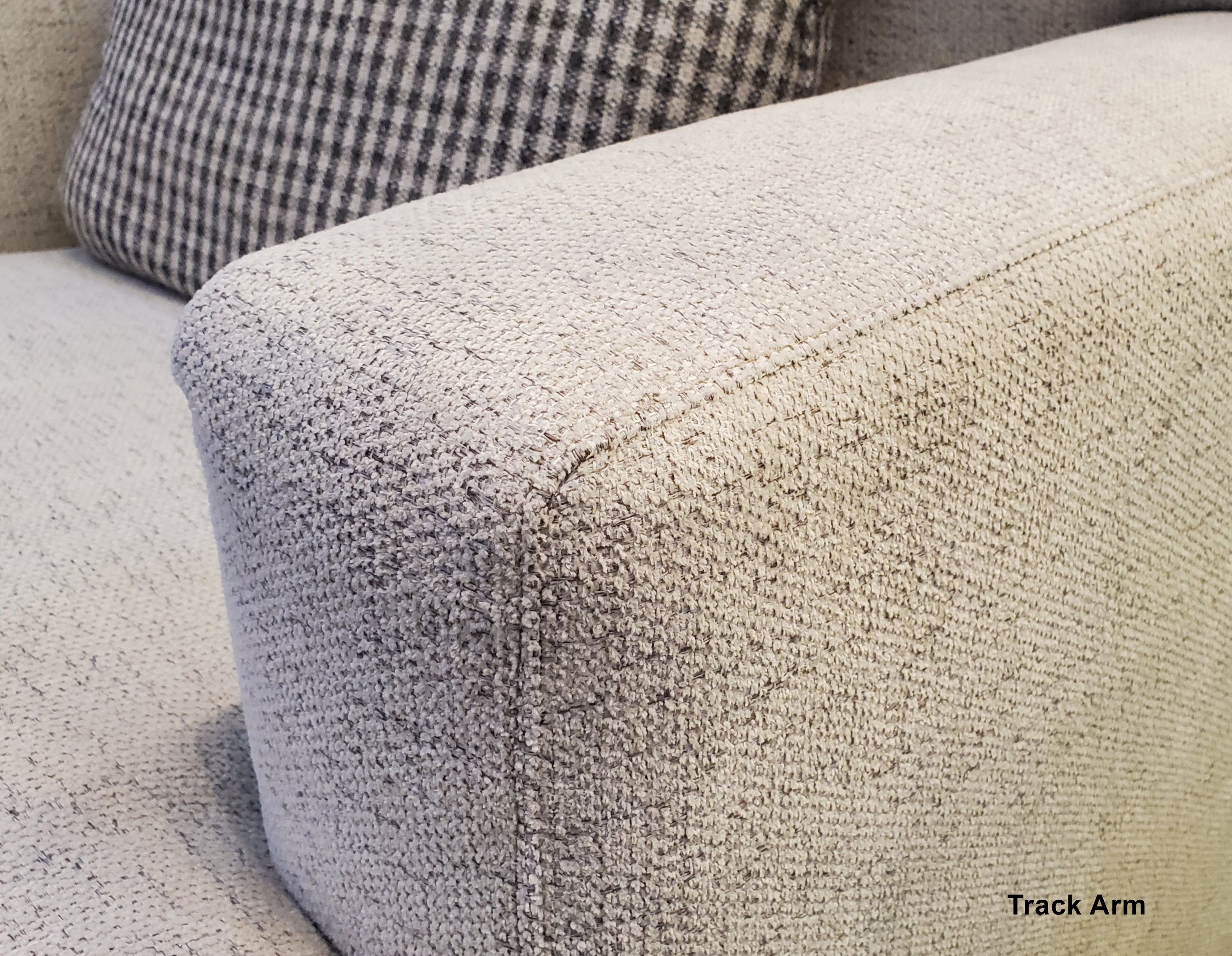 Rolled Arm: Rolled arms are round in shape and generally found on traditional style sofas.

Track (Square) Arm: Primarily found on contemporary style sofas, track arms are square in shape and flat on top.

Cushion Arm: If you like a little extra padding in the arms of your sofa, consider purchasing a sofa with cushion arms. Cushion arms can enhance the comfort factor of any sofa.
Leg Type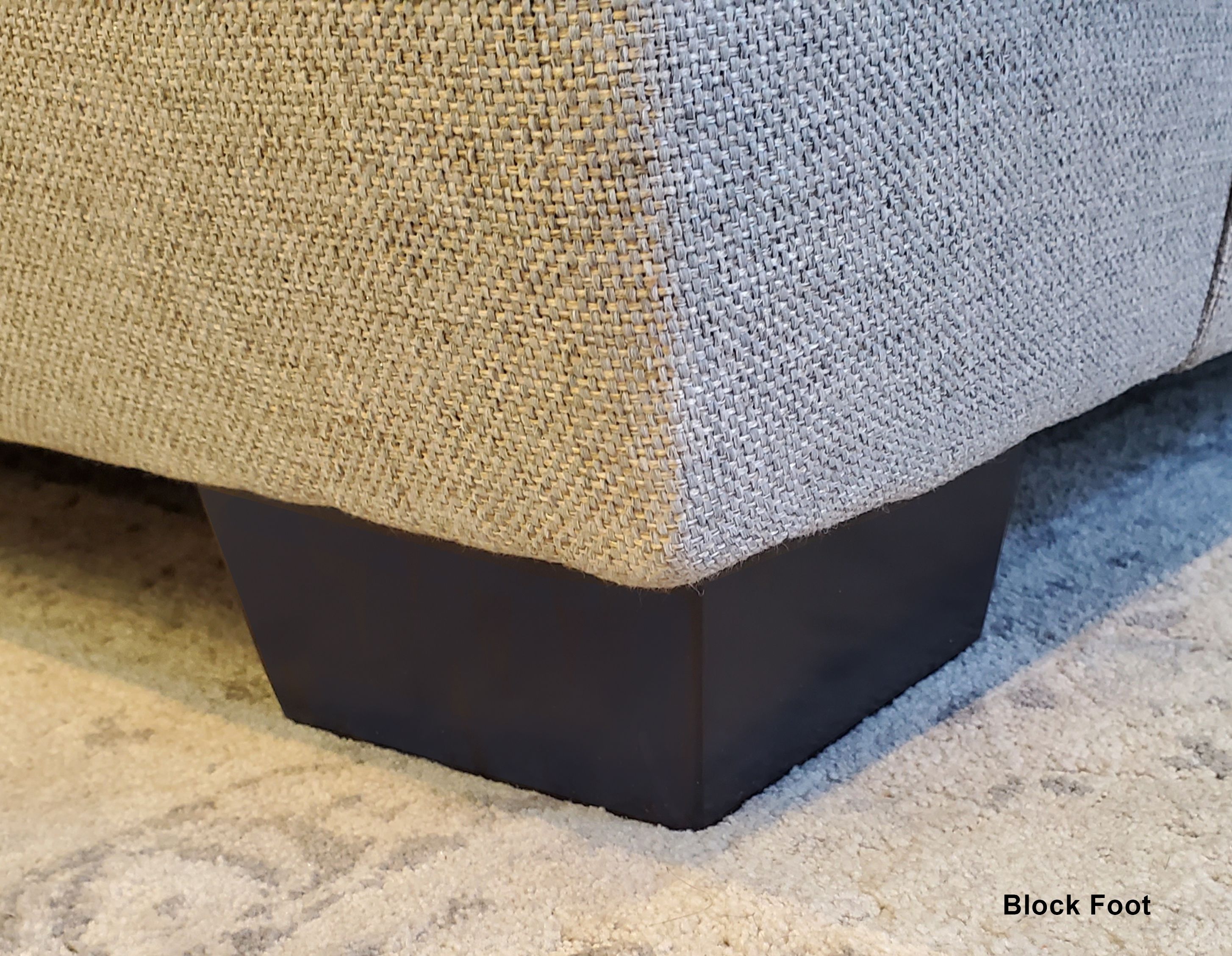 Block Leg: Straight and simple, block legs will usually be found on contemporary style sofas.

Bun Feet: Often found on traditional style sofas, bun feet are spherical with a flat bottom.

Square Leg: This leg style is square in shape with no frills or decorations. Square legs are usually found on modern style sofas.
Material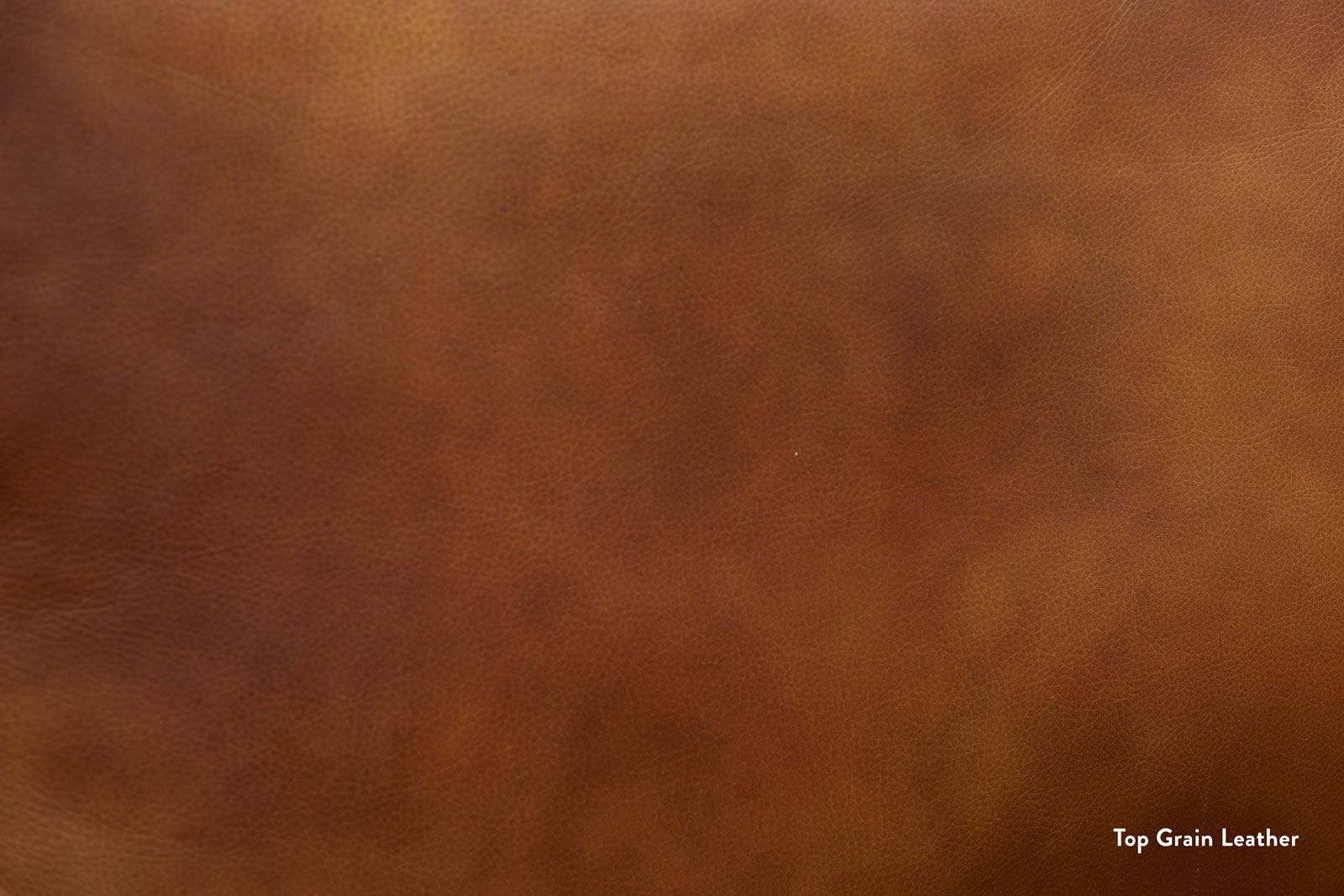 Real Leather: Real leather sofas not only add charm to your space, but these pieces also provide you and your family with a comfortable place to lounge together. One-hundred percent real leather sofas at Gallery Furniture are long-lasting, stylish and ready for delivery today.

Linen: Linen sofas provide the ideal lounging experience by allowing you to remain cool and comfortable. This fabric is also incredibly strong and durable, giving your linen sofa the staying power you deserve.

Microfiber: If you live in a home with small children, consider investing in a microfiber sofa. This fabric is a great choice for families with children, as it is ultra plush, durable and stain resistant.
WILL IT FIT? CLICK HERE AND LET GALLERY FURNITURE DRAW YOUR ROOM TODAY!
Shop All Sofas
Gallery Furniture Best Sellers