TOV Furniture
DIFFERENT BY DESIGN
SHOP TOV FURNITURE TODAY AT GALLERY FURNITURE!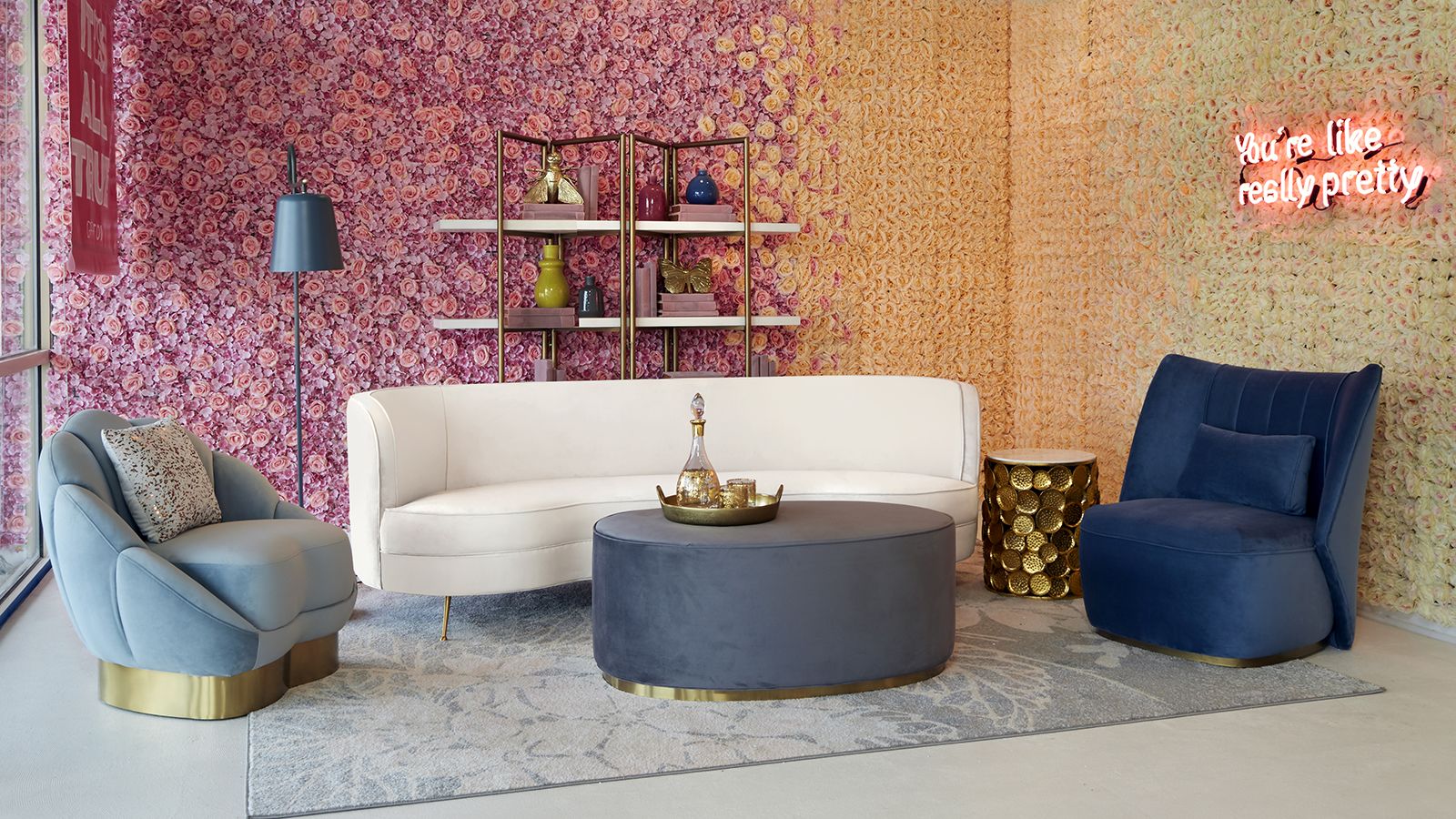 BEAUTIFUL FURNISHING FOR A BEAUTIFUL LIFE
Explore a whole NEW RETAIL EXPERIENCE at all three Gallery Furniture Showrooms! Each TOV pop-up rooms are super fun, interactive and highly immersive so that you can get a real sense of how amazing it will be to have TOV furniture in your own home! YOU DON'T WANT TO MISS THIS!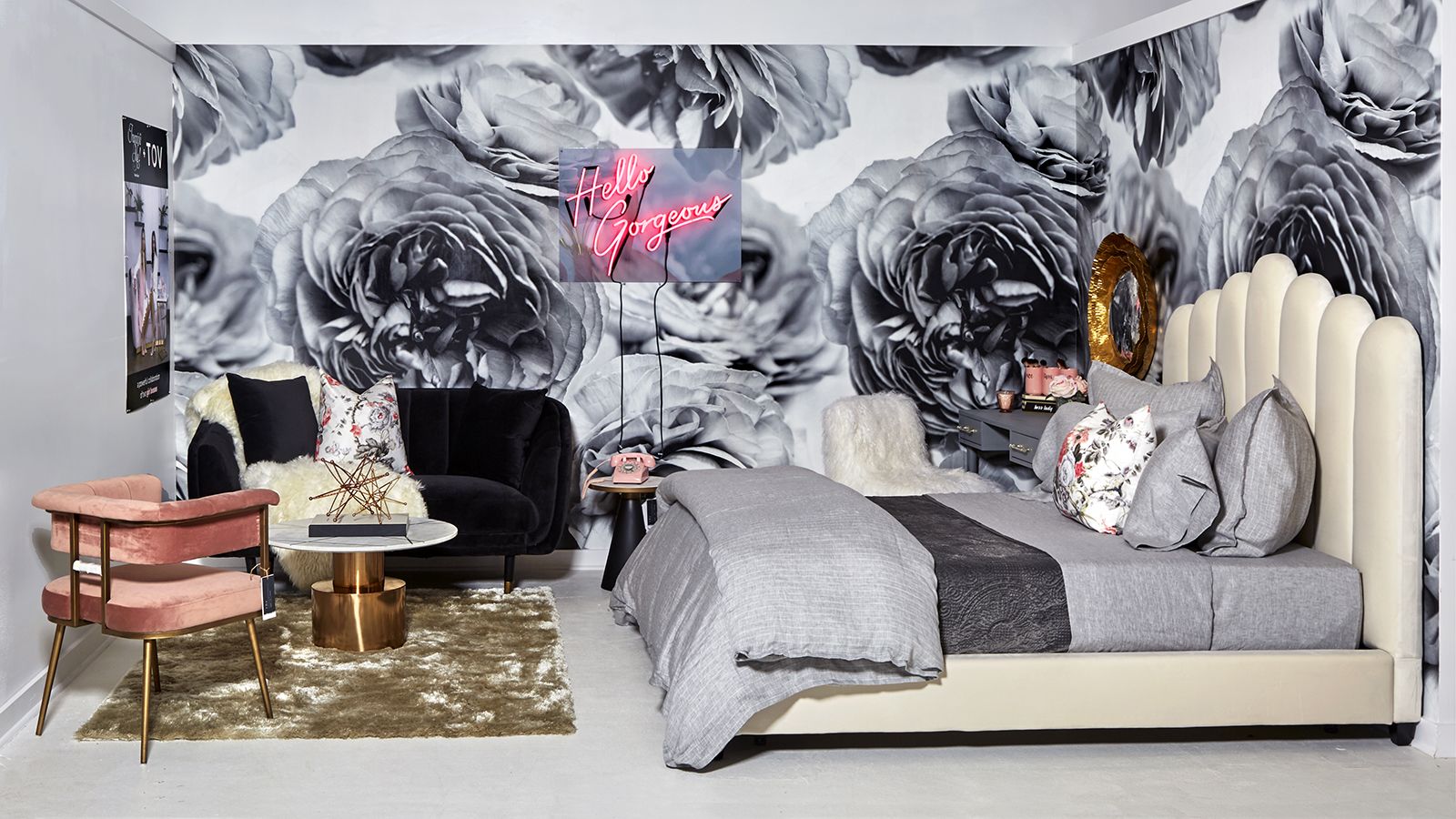 TOV lives up to their tagline "Don't Be Boring" as they offer a wide variety of distinctive and eccentric furniture pieces for every room in your home. Many of the stunning furniture pieces you'll find from TOV here at Gallery Furniture are draped in sumptuous and often vibrantly colored upholstery, providing luxurious tactile feedback, incredible comfort and exclusive style.​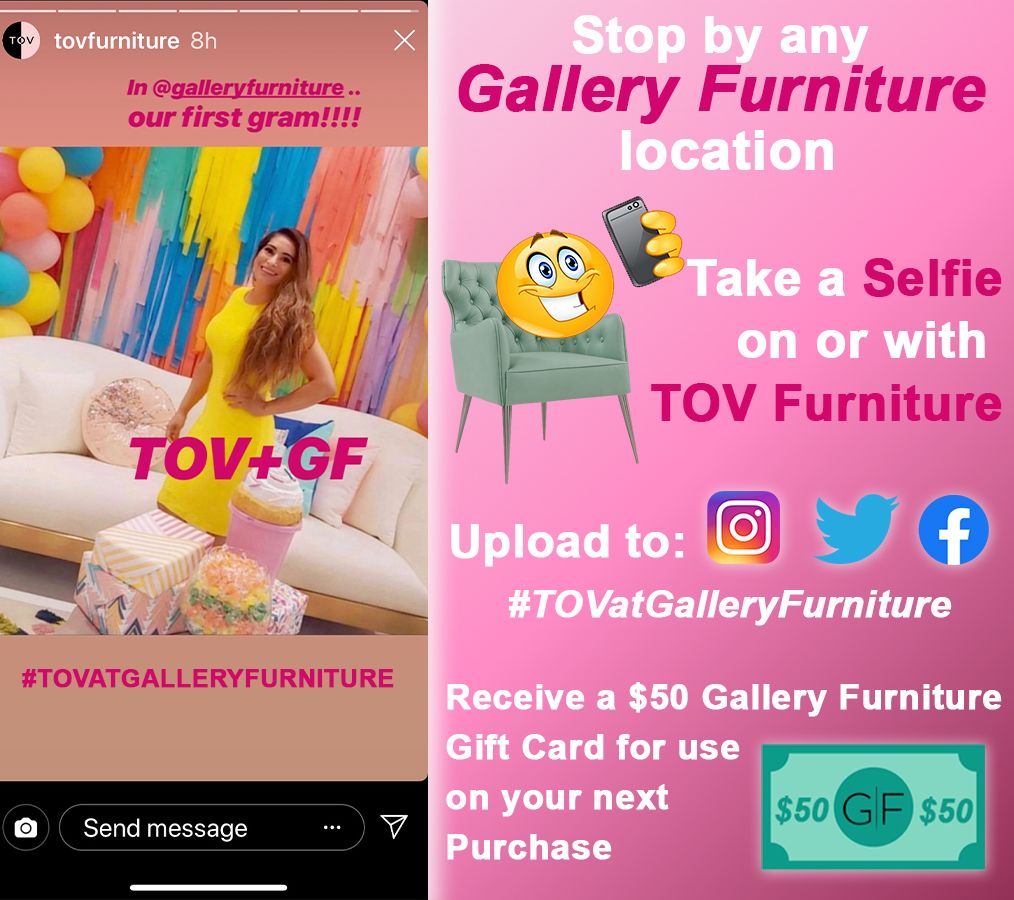 WATCH NOW!
Thank you to everyone who joined Gallery Furniture at our first three TOV parties! We had such a wonderful time that we are hosting three more TOV parties in the month of August at all three Houston area GF locations! Each party will feature live music with DJ 4.0, Houston's premier female DJ, a free open bar, delicious donut ice cream cones and macaroons from The Dough Cone, your favorite Houston bloggers, tons of fun, beautiful furniture and brand new friends!
TOV Party Dates & Times:
Gallery Furniture Post Oak - September 8, 2019 at 6-9 PM
Gallery Furniture North Freeway - September 15, 2019 at 6-9 PM
Gallery Furniture Grand Parkway - September 22, 2019 at 6-9 PM
Gallery Furniture and TOV can't wait to see you there!
SHOP NOW