TEXAS' BEST TEMPUR-PEDIC MATTRESS SELECTION AT GALLERY FURNITURE
Mattress Mack and Gallery Furniture know that there's nothing more beneficial to your health and overall quality of life than getting a great night's sleep. With Gallery Furniture's incredible selection of Tempur-Pedic mattresses and adjustable bases, we make it easy for you to start sleeping your best when you purchase a brand new Tempur-Pedic sleep set from Gallery Furniture! The incredible space age technology in Gallery Furniture's Tempur-Pedic mattresses combined with our huge selection of models tailored to suit any sleep style or preference allow you to start building a bridge to a better life through quality sleep TONIGHT!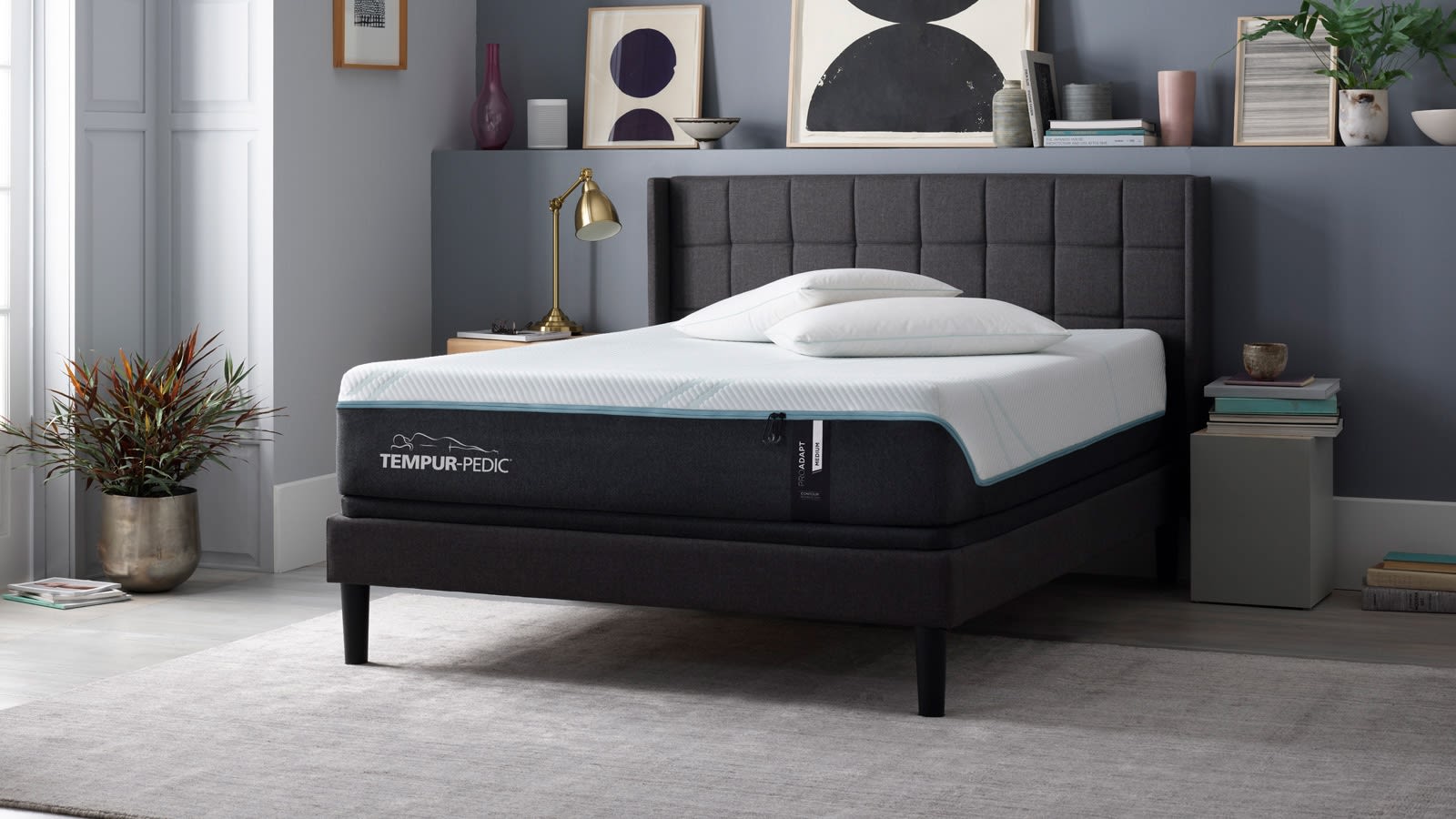 BENEFITS OF PURCHASING A TEMPUR-PEDIC MATTRESS
Sleeping on a Tempur-Pedic mattress will help to alleviate a variety of health related issues or sleep disturbances that can interrupt and diminish your quality of sleep. Created by NASA, the foam used in Tempur-Pedic mattresses is proven to help keep your sleep temperature cool and regular while conforming to your body to relieve any pain you may feel in your body's pressure points which can disrupt your sleep.
Proper spinal alignment is yet another benefit of investing in a Tempur-Pedic mattress. As you sleep on other mattresses, your shoulders and hips may be forced upwards, creating a bow in your spine that can cause lower back pain. When you sleep on a Tempur-Pedic mattress, the foam cradles the natural shape of your body, which keeps the spine aligned and back pain away.
You will also find relief from seasonal allergies when sleeping on your new Tempur-Pedic mattress from Gallery Furniture. When you're suffering from allergies, it's even more important that you get a good night's rest to help your body heal faster and strengthen your immune system. Since the material used to make Tempur-Pedic mattress prevents the build up of dust mites and other allergens, you won't have to worry about your allergy symptoms getting worse when you lay your head to rest each night.
If you co-sleep with your partner, their movements through the night may be having a negative impact on your sleep quality. The memory foam used in Tempur-Pedic mattresses reduces this motion transfer, so that however much your partner tosses and turns as they sleep, you won't be affected and can continue to get the undisturbed, quality sleep you deserve!
WHY PURCHASE TEMPUR-PEDIC FROM GALLERY FURNITURE?
As Texas' #1 Tempur-Pedic retailer, you will find a better selection and a wider variety of options when shopping for your new Tempur-Pedic mattress and adjustable base at Gallery Furniture than at any other retailer in Houston and beyond! With our fantastic GF sleep experts at each Gallery Furniture location, you will receive all of the guidance you need when navigating our selection and choosing which mattress size, feel and model is best for you. No other retailer in Houston offers the level of mattress expertise and customer care that you will experience here at Gallery Furniture! Improving the lives of our fellow Houstonians through better sleep is a top priority for all of us at Gallery Furniture and we look forward to helping you upgrade the quality of your sleep and your life when you join us here TODAY!
Check out Gallery Furniture's INCREDIBLE selection of Tempur-Pedic mattresses below! Then join us at any of our three convenient Houston area Gallery Furniture locations TODAY to speak with a GF sleep expert about your Tempur-Pedic mattress preferences and to see and feel for yourself the difference that Tempur-Pedic will make for your sleep quality. Once you find your perfect Tempur-Pedic mattress, Gallery Furniture will deliver straight to your Houston area home within 3-4 hours when you choose SAME-DAY DELIVERY!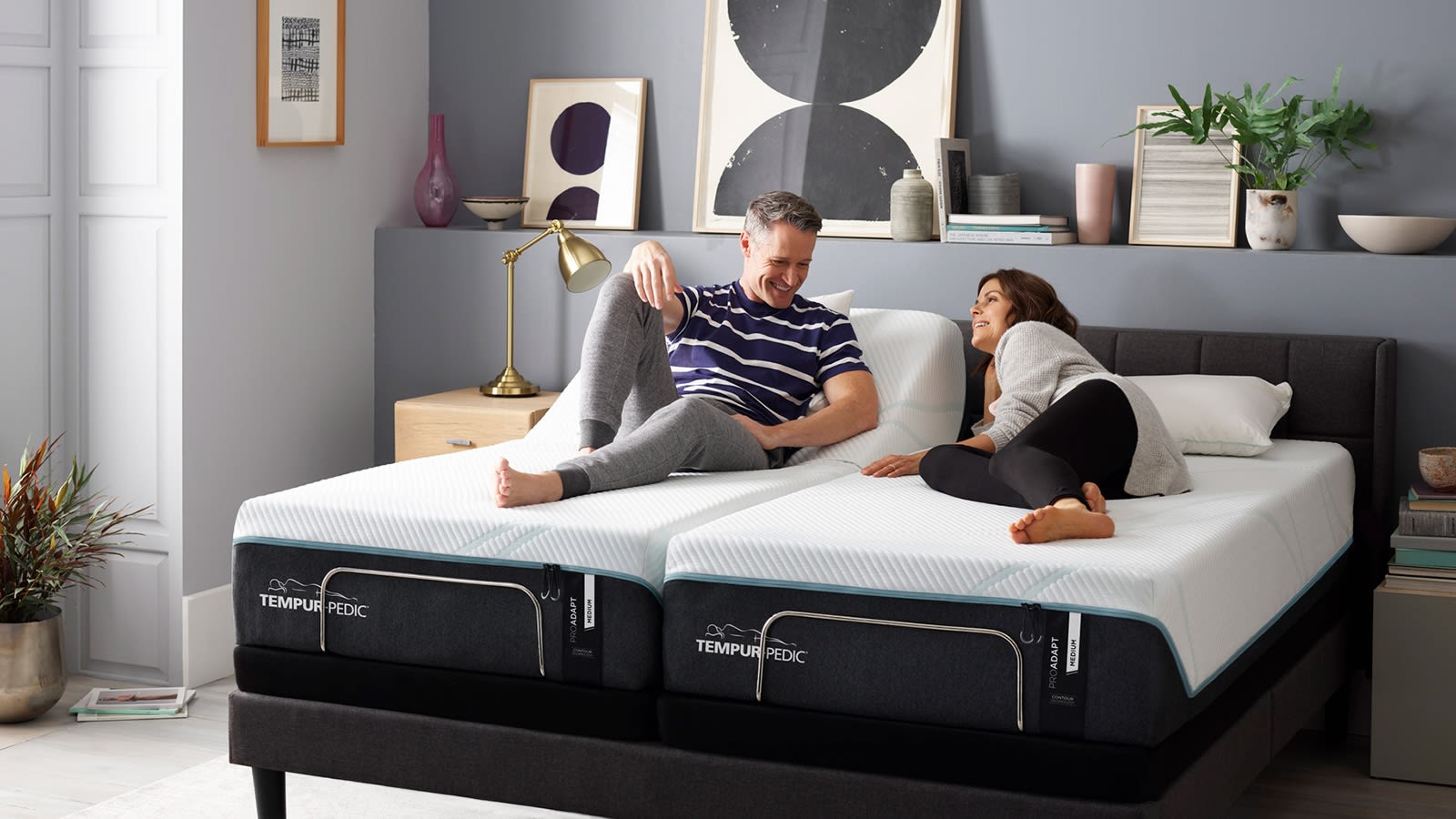 Tempur Pedic Reviews