Astros Win it All 2.018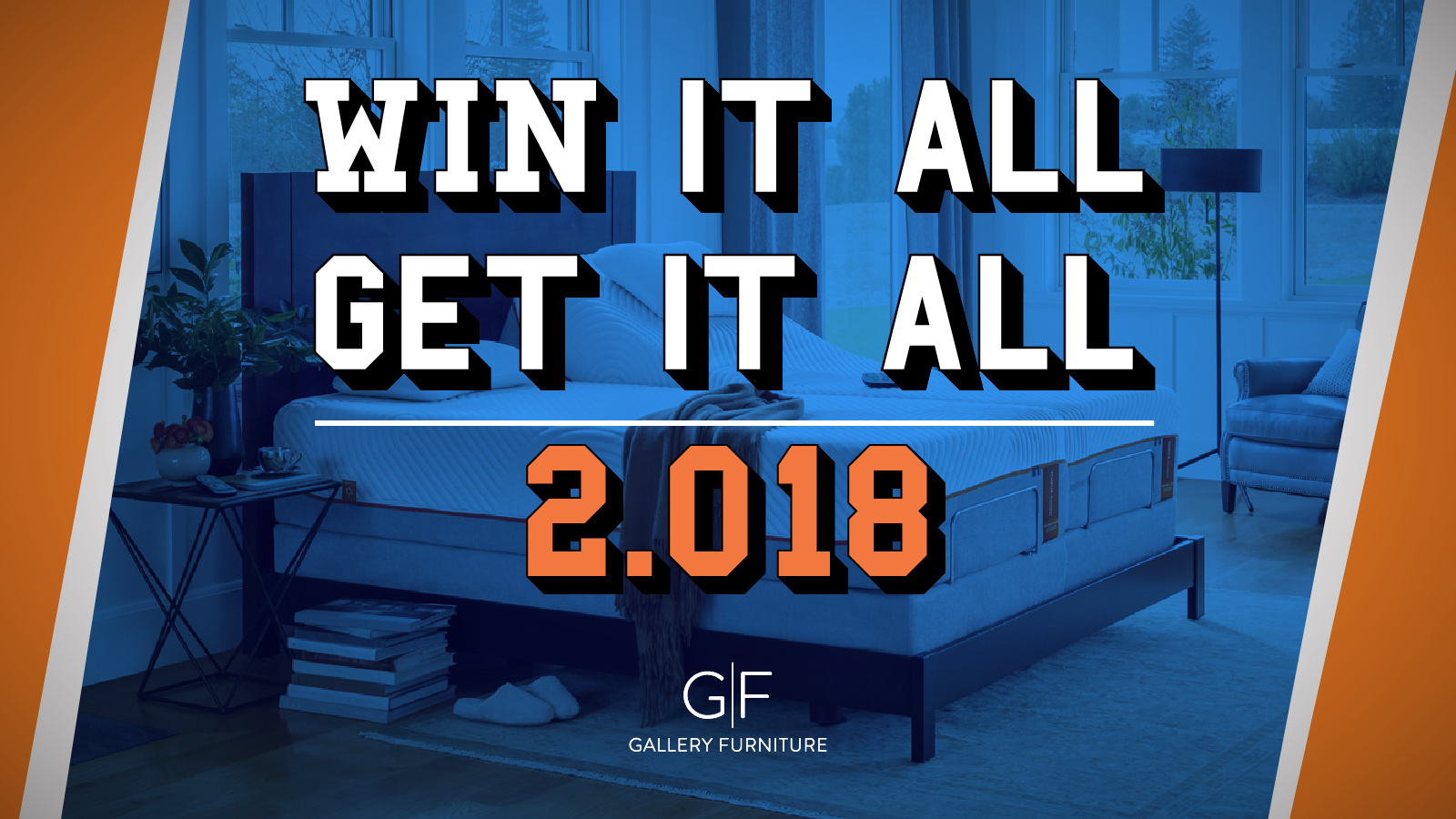 Mattress Mack is at it again with a brand new WIN IT ALL, GET IT ALL 2.018 Astros promotion! This is your next chance to receive a mattress or mattress box set for FREE, FREE, FREE from Gallery Furniture!
As Hurricane Harvey devastated so many homes and lives throughout Texas last year, Mattress Mack saw the positive impact that refunding millions of dollars through his recent Astros promotion had on the people of the Houston community.
With their free mattress or GF gift card worth 150% of their original purchase total, many Houstonians were able to rebuild their homes and start fresh after enduring such loss due to Harvey. This positive impact and restoration of hope has inspired Mattress Mack to do it again!
When you purchase a mattress or box set, including Tempur-Pedic, priced at $3,000 or more from Gallery Furniture and if the Astros win the 2018 baseball final championship series, your mattress is FREE! You also have the option to instead receive Gallery Furniture store credit valued at 150% of your original mattress purchase total! Click this link for more details to learn more about the contest rules!
Gallery Furniture and Mattress Mack are excited to once again offer Houston this incredible opportunity and we look forward to delivering your brand new, quality mattress to your home TODAY!