Experience Gallery Furniture
Anyone who has ever shopped at Gallery Furniture — the World's Largest Furniture Store — will certainly call the trip an "adventure." And while the sheer size of the flagship store at 6006 North Freeway, as well as the size of our newest store at 7227 West Grand Parkway South, may feel intimidating, you'll feel like you're spending time with good friends.
From the minute you're first greeted at the front entrance, you'll immediately know you're in whole new world of furniture shopping. Consultants are available to help you learn more about the furniture we offer and to offer advice on use, design, and care. No high-pressure sales! Just nice folks like you, eager to share what they know about furniture.
North Freeway Store Map
Below is a map of the first Gallery Furniture store. As you can see, there's a lot to see. Come on out TODAY and Experience Gallery Furniture. You'll never forget it!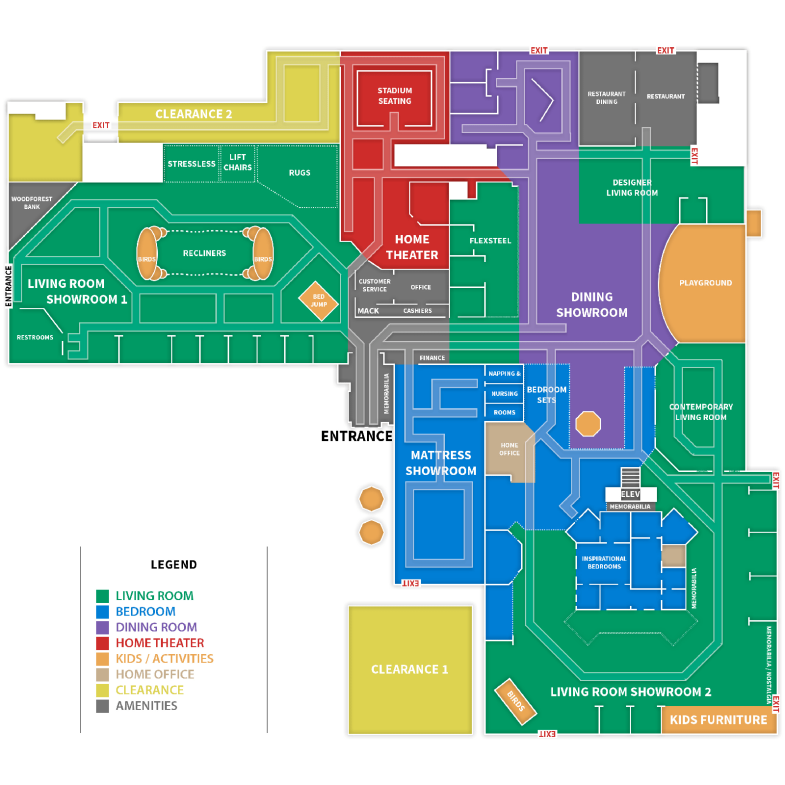 Interactive Tour
Google visited our store and added a tour of the interior to Google Maps. Use this to see first-hand an inside glimpse of Houston's Greatest Furniture landmark.
North Freeway Store
Post Oak Store